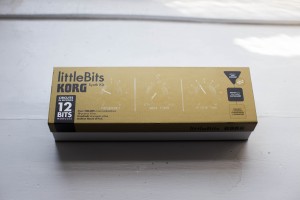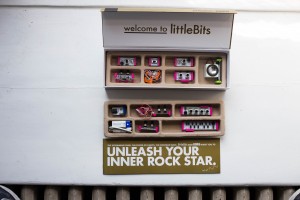 The littleBits Korg Synth Kit sounds great, but it's exceedingly hard to use for musical purposes because its oscillators don't stay in tune for more than a few minutes at a time. After a few frustrating afternoons of trying to record a synth lead with this thing, I decided the only way that I would be able to use it is if I created a multisample out of it.
Here's what the waveforms look like: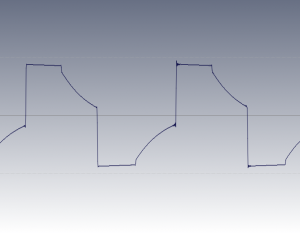 So…after painstakingly tuning each one, I sampled each note over six octaves, set loop points, then turned it into a multisample.
Features:
Three formats: SFZ, Native Instruments Kontakt 5.1, and Ableton Live 9.1 (Simpler).
Recorded in 96khz, 16-bit using a high-end audio interface
Seemless waveform looping
Recorded without lowpass filter (add your own software filters within Ableton, SFZ plugin, or Native Instruments Kontakt)
Control envelope within SFZ, Ableton or Native Instruments Kontakt
Both littleBits waveforms: sawtooth and square wave
5+ octaves
Allows for polyphony (which the actual synth kit does not)
Responds to velocity (which the actual synth kit does not)
Ableton instrument responds to pitch bend and mod wheel (which actual synth kit does not)
If you make a cool track using these samples, post it in the comments here!
Enjoy!
— Dave