Hi Everyone,
Some days the world is just filled with cool stuff. Here are my picks for this morning:
This gorgeous New York times drawing by Lauren Nassef.

Found here: http://www.laurennassef.com/ny-times-showing-the-patient-the-door-permanently/
This profile of Alvin Lustig who designed the cover art for countless classic albums from the 1950s. A sample here: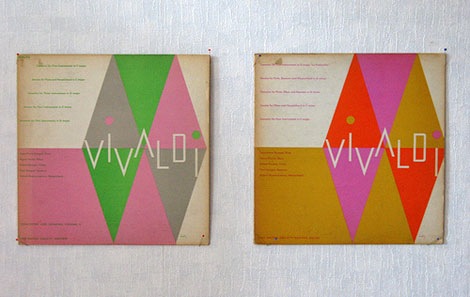 I have a bunch of these that I enherited from my grandmother so I seeing these brought back some nice memories. Also, I'd never bothered to look at the cover art.
Amazing long exposure photographs of St. Petersburg by Alexey Titarenko.
It's an old technique. People have being doing this forever but I don't think I've ever seen photos of this type that produce quite this effect. That smokey mess that you see going up the stairs is hundreds of people passing over the same spot.
And finally…some sort of amazing diorama.

I didn't really bother to investigate this much but I really, really like architectural dioramas. Always have. Little toy trains, too. Growing up in Switzerland everyone had those little N and HO-scale model trains. I had a Lionel which was pretty cool, too.